Додатно itemadded
Видалено itemadded
SAMWASH TERMS
SAMWASH GUARANTEES THE EXPENDITURES AT 15.85% IN THE YEAR OF THE YEAR WRITTEN WITH WARRANTY IN 24 MONTHS.
... continue reading
More about the control panel for the car wash
The control panel and program selection is specifically designed and patented by SAMWASH, taking into account the climatic characteristics and customer preferences.
The combination of new computer-based developments, electronics, touch panel and design makes this control panel truly superb.
Despite all its technical strengths, it has been working reliably for many years and is designed to handle more than 12,000,000 pressures.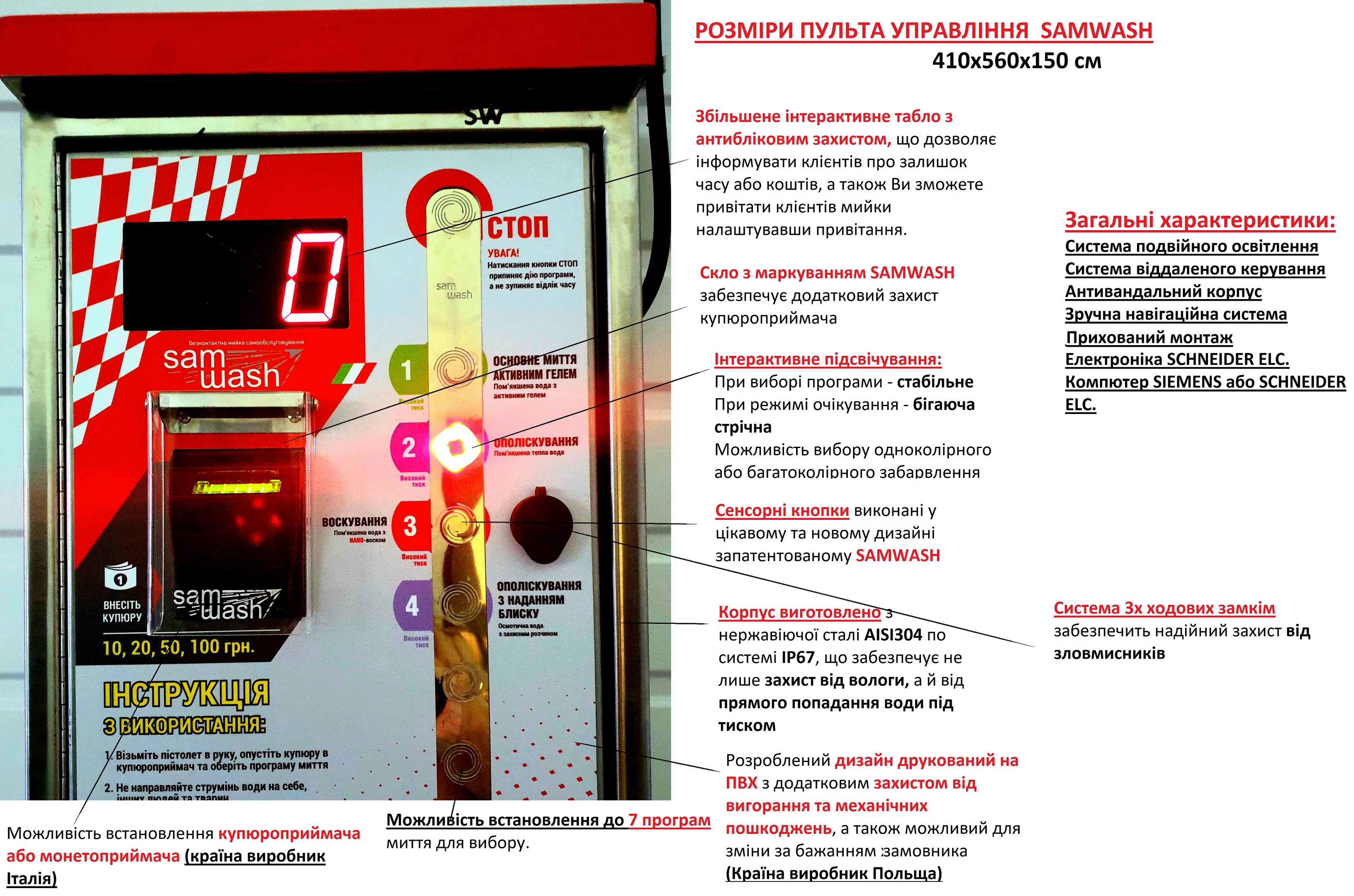 ... continue reading
WRITE US
CONTACTS
Lviv, 79018
street Kulparkovskaya 108
+38 096 727 33 33
+38 032 241 93 41