WE INVITE YOU TO VISIT OUR STAND AT THE AUTO TECH SERVICE EXHIBITION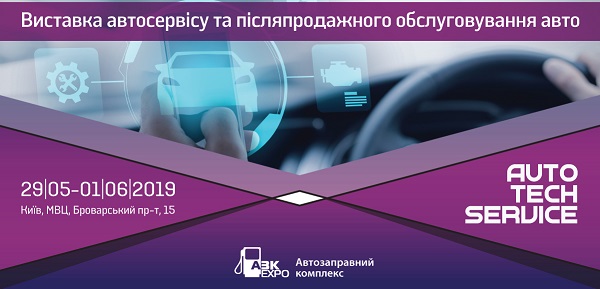 Додатно itemadded
Видалено itemadded
SELF SERVICE CAR WASH STAR
SELF SERVICE CAR WASH STAR
Ціна: Договірна
PREMIUM class equipment.
Absolutely new implemented approach to the equipment for self-service sinks, which provides savings of water supply and energy supply indicators up to 80% in comparison with other systems for washing cars presented in the territory of Ukraine and the CIS.
Energy saving A +++
All electronics are based on Schneider Electric
Pump capacity 250 bar
Electricity consumption 2.2 KW
Acceptance of payments: cash, tokens, coins, loyalty card
Programs for installing a car wash:
1. Pre-washed with active foam
or
Pre-washed with low pressure active gel
2. Basic washing with active gel with high pressure
3. Rinse with high pressure softened water
4. Wash
5. Osmosis
Opportunities:
Remote monitoring system
Control the operation of the car washer through a rustic crystal display TOUCH SCREEN
Water softening system with nominal capacity up to 4000 l / h
System of osmotic water with capacity up to 900 l / h
The latest waterproof and waterproof stainless steel body IP67 in anti vandalism
Dosing pumps with precision work up to 0.0089%
The equipment is assembled on a stainless steel frame with independent compartments for each post
More about the control panel for the car wash
The control panel and program selection is specifically designed and patented by SAMWASH, taking into account the climatic characteristics and customer preferences.
The combination of new computer-based developments, electronics, touch panel and design makes this control panel truly superb.
Despite all its technical strengths, it has been working reliably for many years and is designed to handle more than 12,000,000 pressures.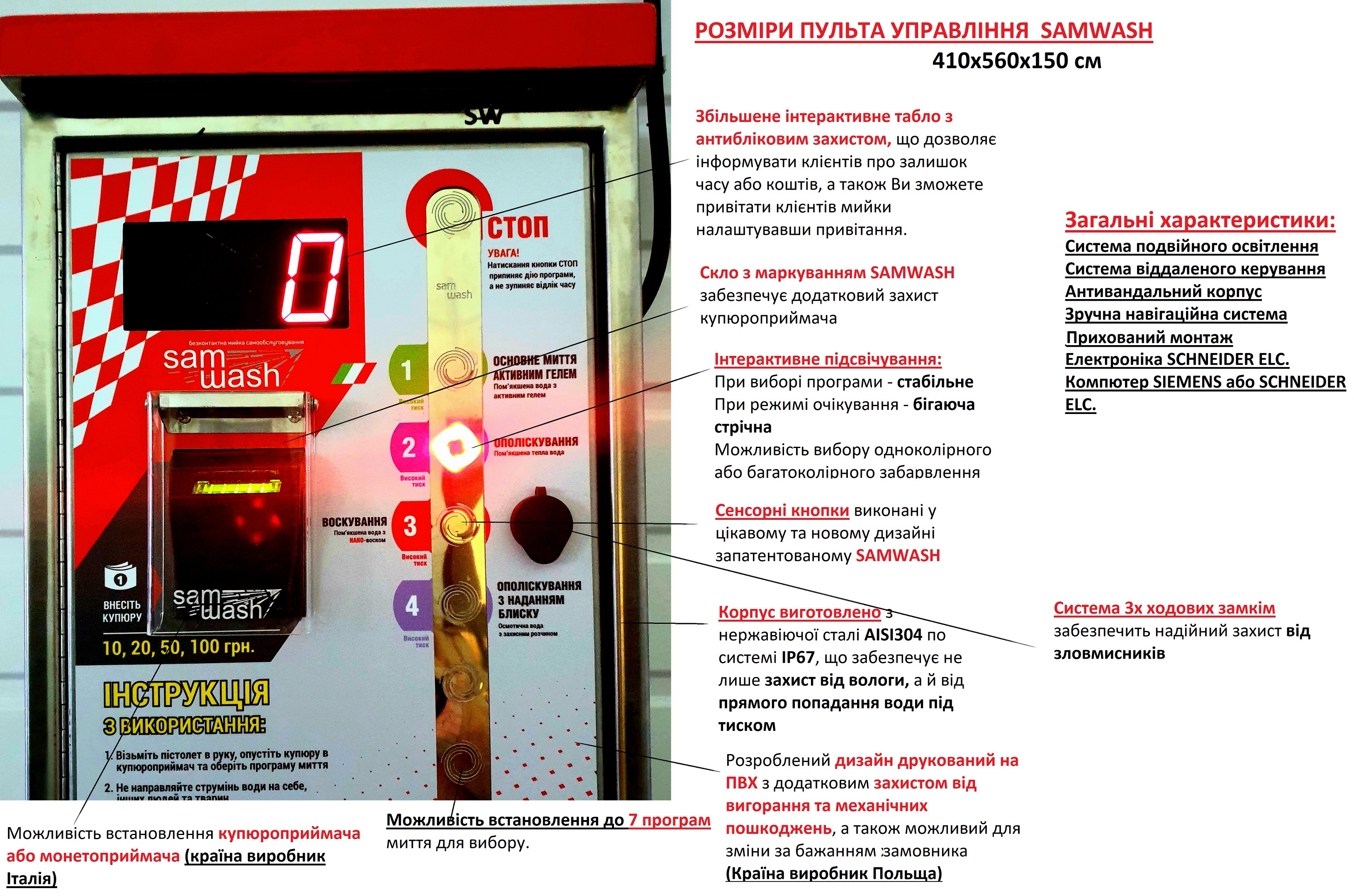 ... continue reading
HAPPY HOLIDAYS to you and let's enjoy the ride to 2019!
SAMWASH would like to thank you for your trust and sympathy!
2018 has been full of posItive experiences and inspiring cooperations.
Now we can't wait to see which
new opportunities does the 2019 reserve us all.

HAPPY HOLIDAYS to you and let's enjoy the ride to 2019!

... continue reading
WRITE US
CONTACTS
Lviv, 79018
street Kulparkovskaya 108
+38 096 727 33 33
+38 032 241 93 41